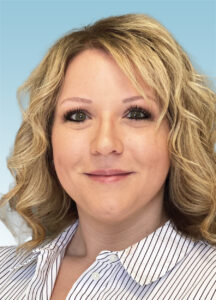 Martinsville, VA — Hanna Lowery joins HomeTrust Bank as an Assistant Vice President and Branch Manager in Martinsville. She holds responsibility for managing the day-to-day operations of the branch office, connecting customers' financial desires with products or services to meet those needs, and building trusting relationships with her team by creating an environment where they can grow.
"HomeTrust Bank is an excellent community bank that is evolving and growing every day," says Lowery. "I'm honored to be a part of such an amazing team. In my 15 years of banking experience, I've been rewarded immensely by helping my customers and community thrive. I am passionate about helping my customers reach a place of financial peace and understanding, and my goal is to develop and learn every day so I can help my team reach their growth potential."
Prior to HomeTrust Bank, Lowery served as a Personal Banker and was promoted to Branch Manager at SunTrust Bank in Collinsville, VA for ten years.
"We're thrilled to have Hanna leading our Martinsville team," says Bridget French, Vice President and Retail Market Leader. "Her passion and contagious energy paired with her extensive background in banking are a huge asset as we continually focus on ways to serve our customers and community better. I look forward to working closely with her as she develops her team in Martinsville to help customers achieve their goals and reach financial success."
Lowery is happily married with four children. When she is not enthusiastically focused on her team and customers, she enjoys camping with her friends and family. Additionally, she has volunteered with the United Way, Salvation Army, Martinsville-Henry County SPCA and Samaritan's Purse.