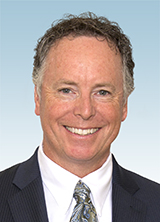 Greenville, SC – HomeTrust Bank is pleased to announce Kirk Bevan has joined the Bank's leadership team as Branch Manager of a Greenville, SC banking office. Bevan will manage the retail operations and sales & service staff of the office located at 499 Woodruff Road.
"We're thrilled to have Kirk at HomeTrust," commented HomeTrust Market President Ann Robinson. "His familiarity with the region and passion for customer service will bring value to HomeTrust customers, as well as our banking team."
Bevan received his degree from Vanguard University in 2008. He brings 17 years of experience in banking, finance, lending, risk management and sales to his new role. Most recently, Bevan worked as a Branch Manager for Park Sterling Bank.