Commercial Center First-Time Login Instructions
Commercial Center provides the robust capabilities your business demands. From the basics of managing expenses up to advanced features like managing ACH, wire transfers, remote deposit capture, and positive pay, Commercial Center offers the most advanced online banking solution to help your business grow.
Download the Secure Browser
In the guide below, you'll find both links to download the Commercial Center Secure Browser, and step-by-step instructions for installing it.
Be Ready for What's Next…
On March 13, 2023, you'll be able to log in for the first time and access your accounts with HomeTrust. Below is a step-by-step guide for how you'll do that. If you have questions or need additional assistance, our Customer Care Center is ready to assist you with any questions you have. They can be reached by phone at 800.627.1632, option 6, Monday – Friday 8:00 a.m. to 7:00 p.m. or Saturday from 9:00 a.m. to 3:00 p.m.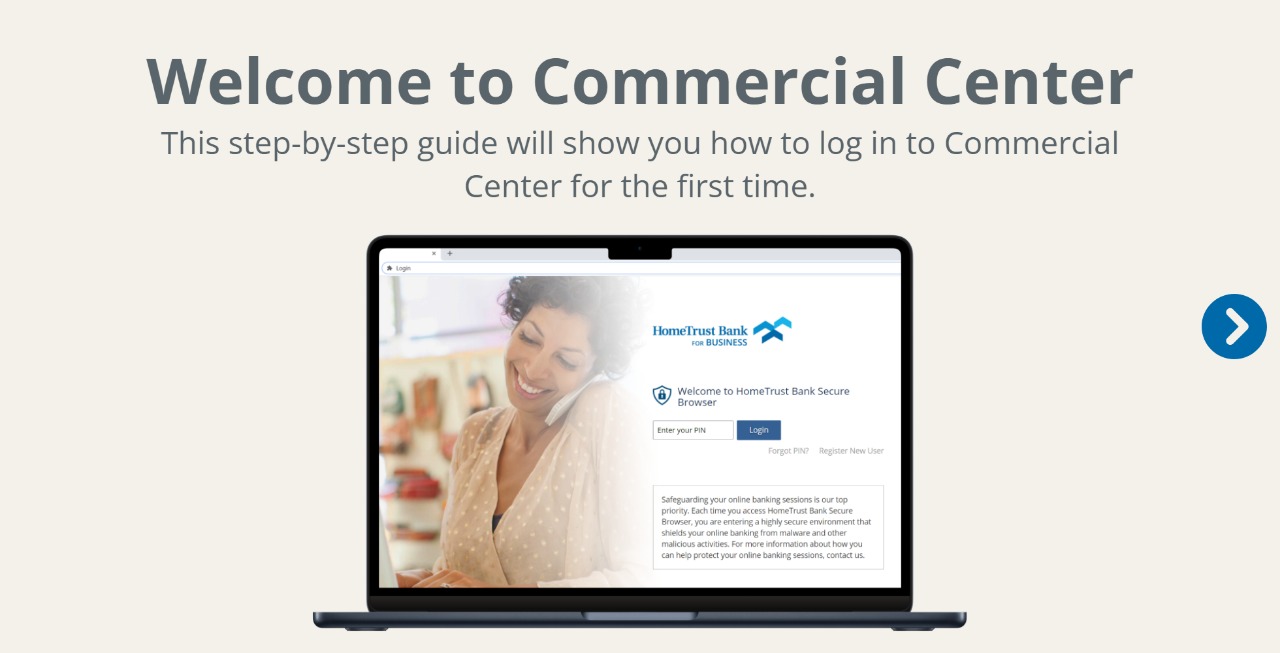 Welcome to Commercial Center
This step-by-step guide will show you how to log in to Commercial Center for the first time.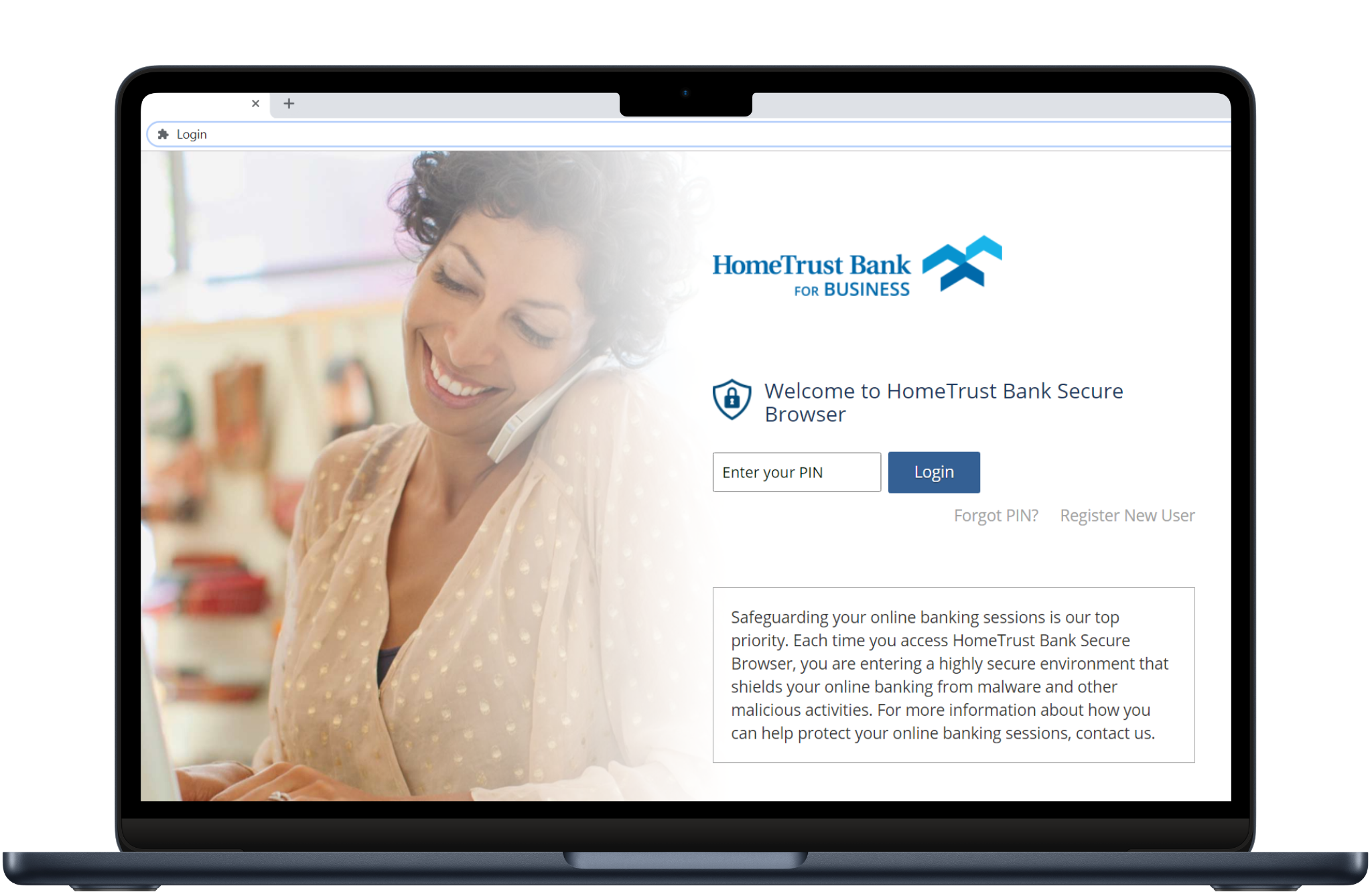 Secure BrowserCommercial Center uses a secure browser which is installed on your computer. Have you installed the secure browser yet?Not yet. Take me to the installation instructionsI have! Take me to the first-time login instructions
Download the Secure Browser
Commercial Center uses a secure browser to ensure your accounts are safely accessed. Download the correct installer for your computer below.

Clicking on the right option for you will start the download and take you to the corresponding installation instructions, too.



32-Bit
64-Bit
MacOS
Encrypted Keyboard Driver
The first time that the Secure Browser is installed on a computer, you will be prompted to install the Encrypted Keyboard Driver as a prerequisite. Click "Next" to begin the install.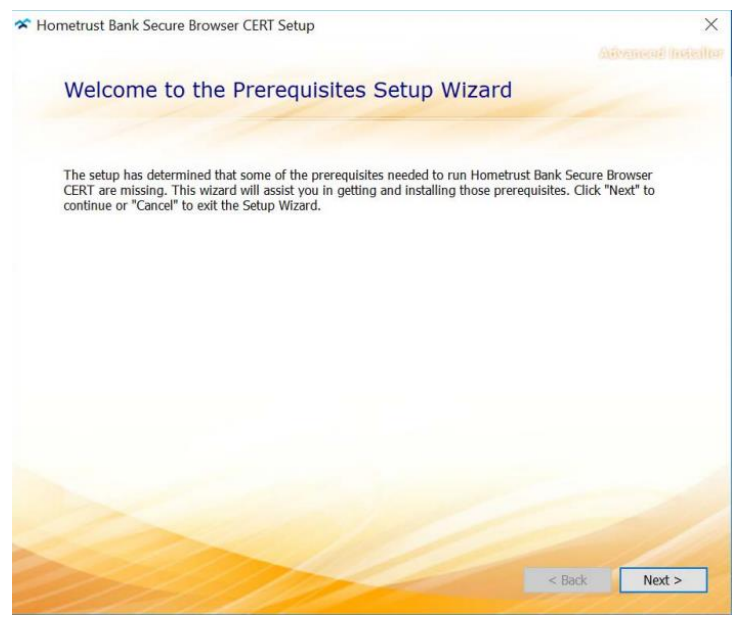 Restart Your Computer
Continue clicking Next until the install is complete and you are prompted to restart your computer. If you are ready to continue the install, click "Yes" to restart.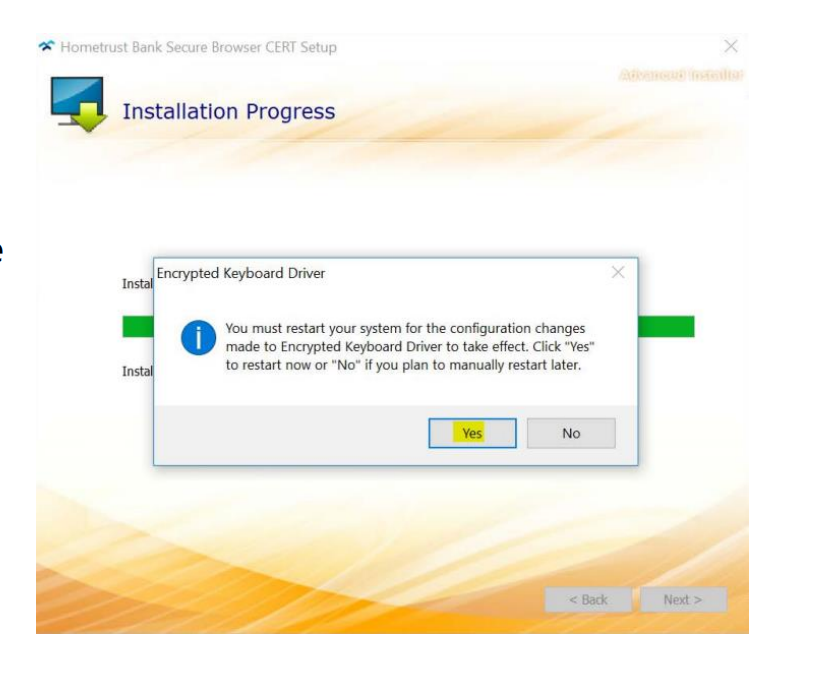 Finish Installing
After your computer has restarted, continue clicking "Next" through the screens until you can click on "Install."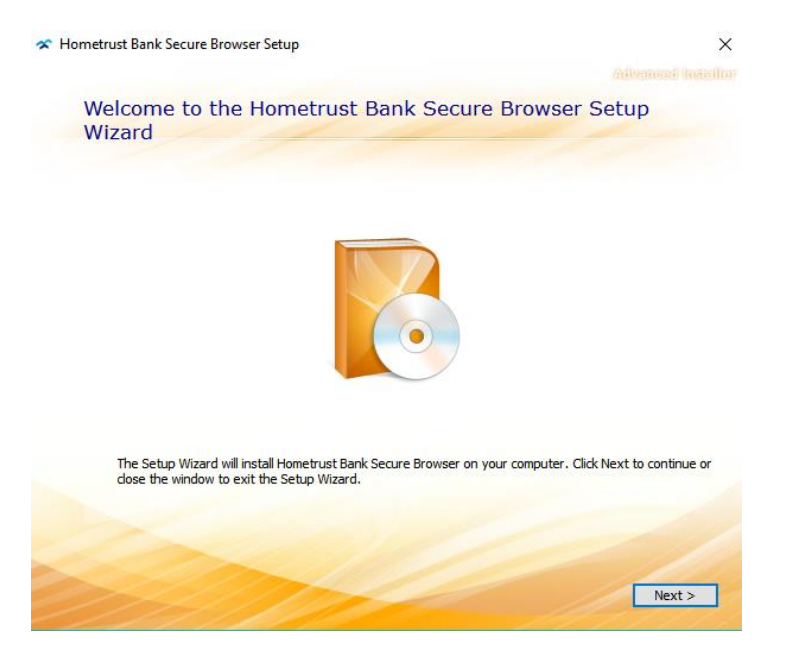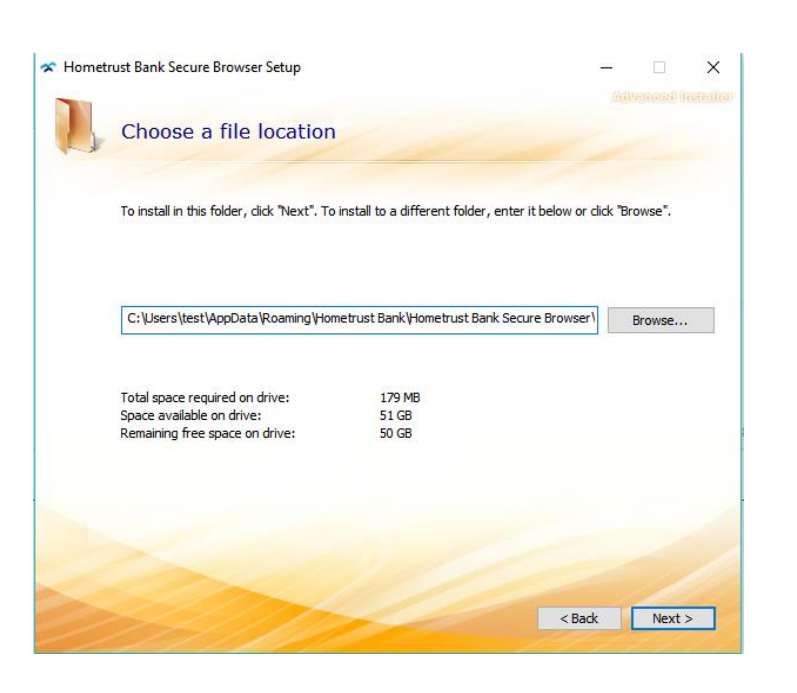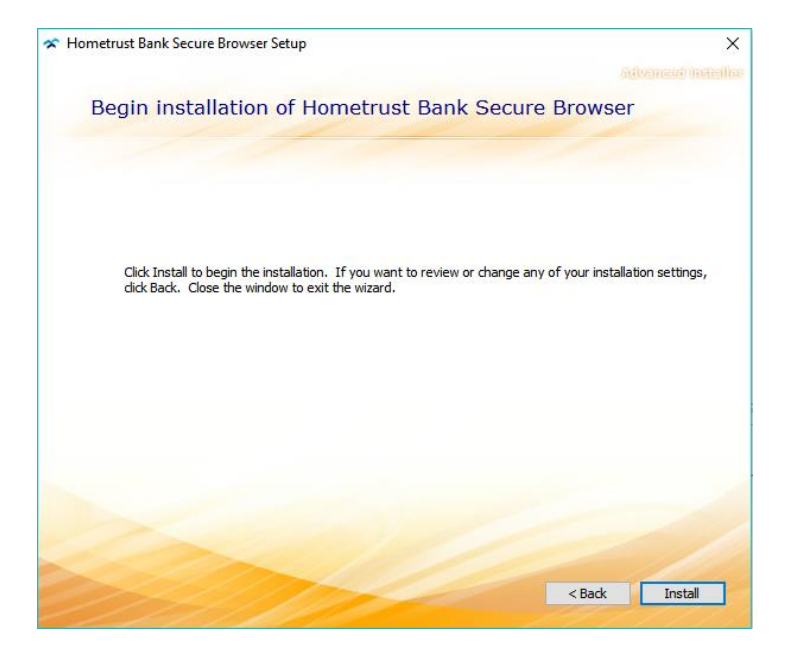 Open the Installer
Once the download is complete, navigate to your Downloads folder to locate the disk image (DMG) file you just downloaded. Double-click
the file to open it.




Continue the Installation
The installation will open, select Continue to start.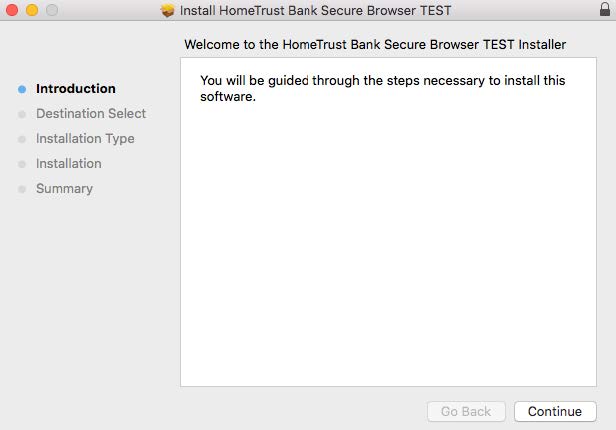 Installing
Select Install. You may have to enter your System Password to complete the process. This is the username and password for your Mac.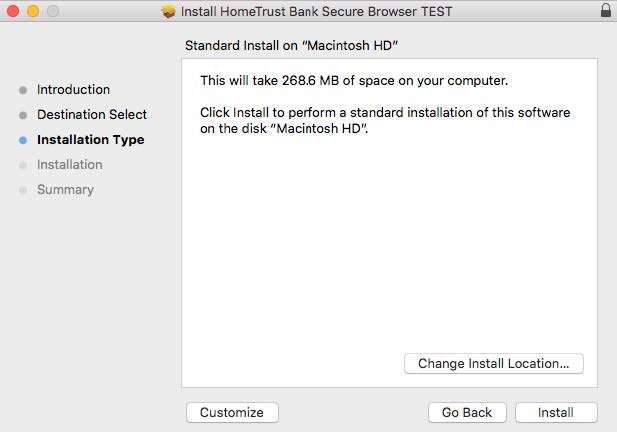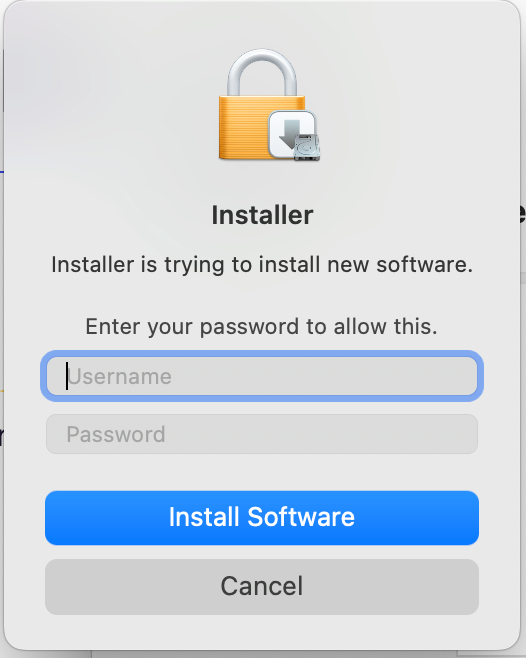 Finish Installing
Once the installation is complete, select Close. Open a Finder window and locate the icon in the Applications folder. Double-click the Secure Browser icon to open the browser.

If the system prompts you, click Open to open the Secure Browser.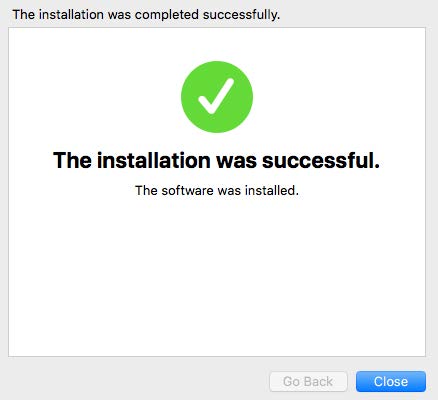 Open Commercial Center
Click on the new HomeTrust Bank Secure Browser icon on your desktop to open the program.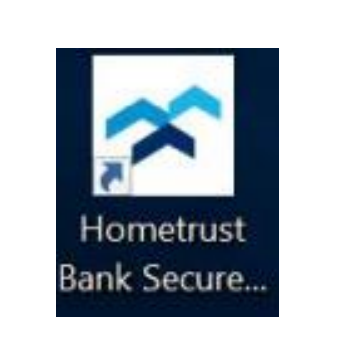 Activation Key
When prompted, enter the Activation Key provided to your Company's senior administrator.





Create Your PIN
Create and re-type the PIN that you will use to log into the Secure Browser. Note: If you install the Secure Browser on multiple computers, each Browser/Computer combination can have a unique PIN.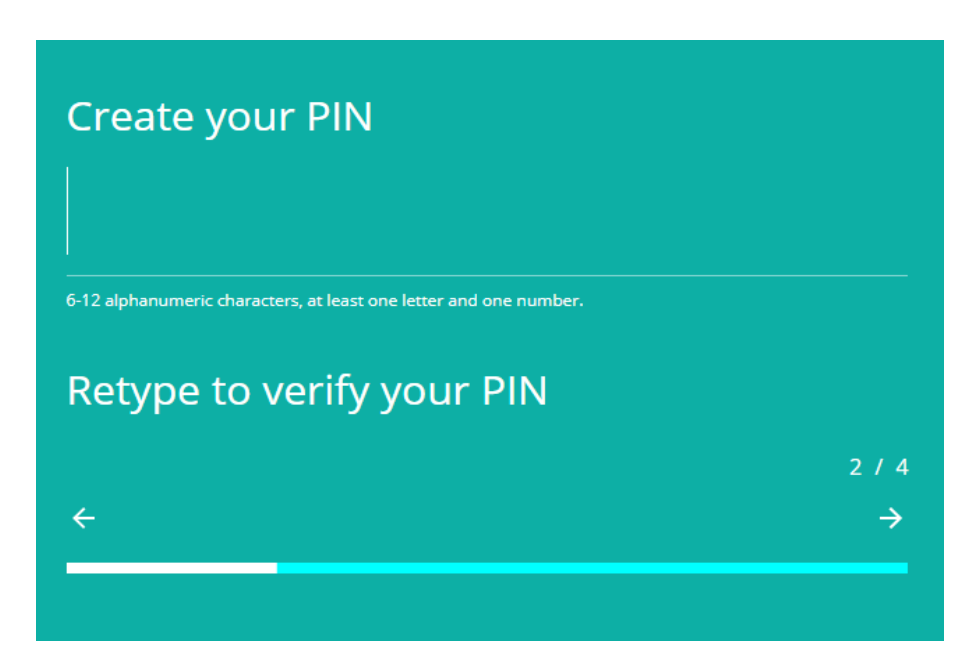 Verify Your Profile
Click the right-facing arrow to have a one-time code sent to the email address on file. Enter that code into the following screen to complete registration.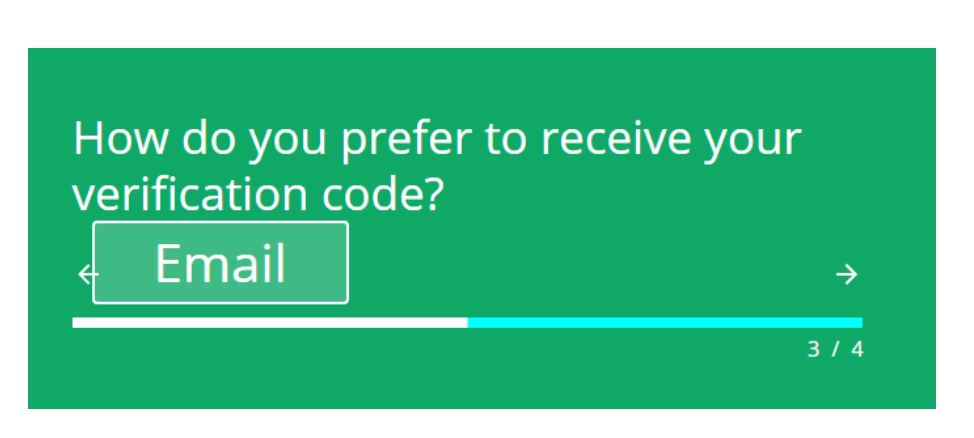 Enter Your PIN
Enter your new PIN into the Secure Browser to log in successfully.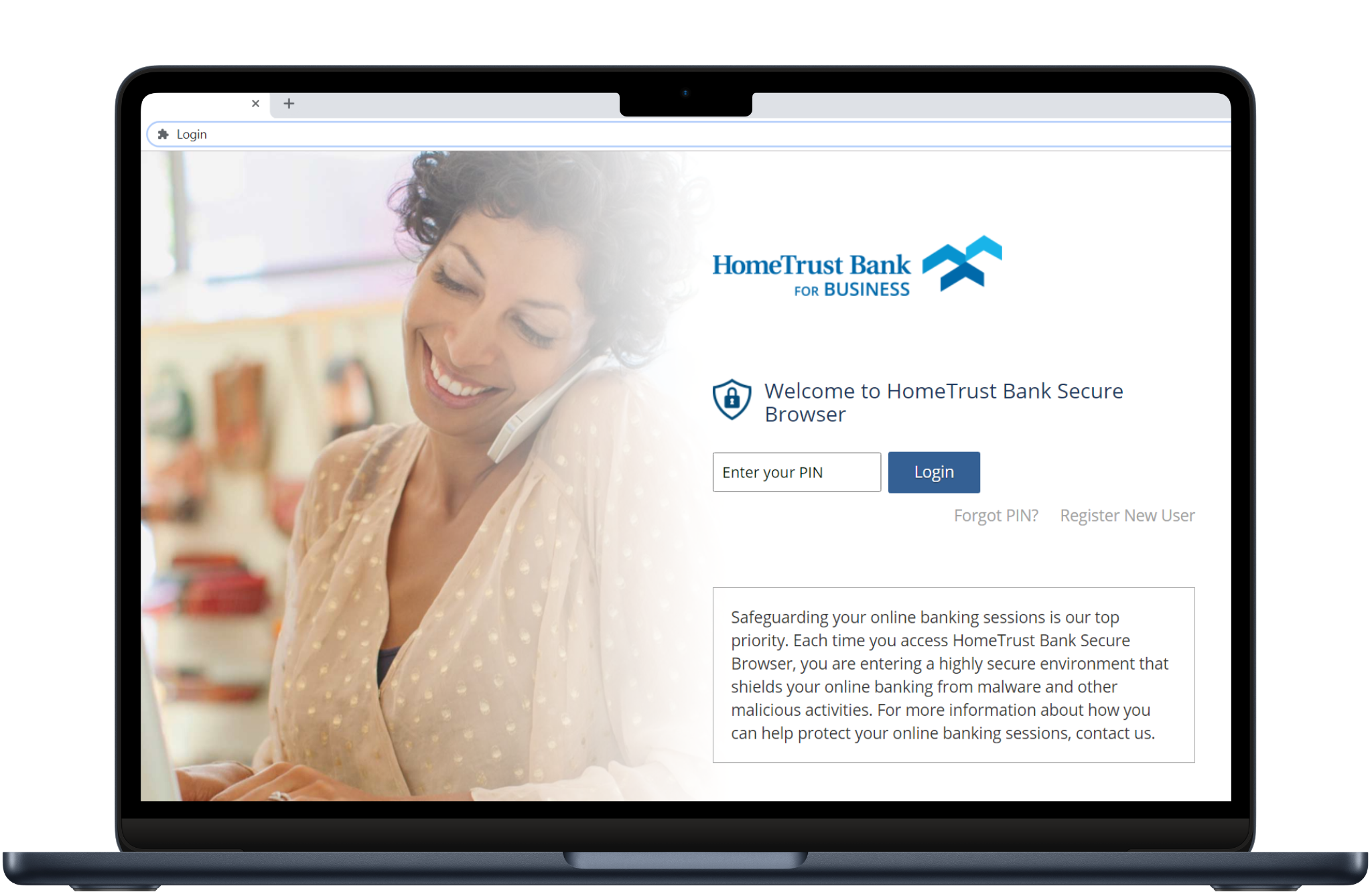 Welcome to Commercial Center
Does your company need to send ACH or wire transfers? Click the right arrow for instructions.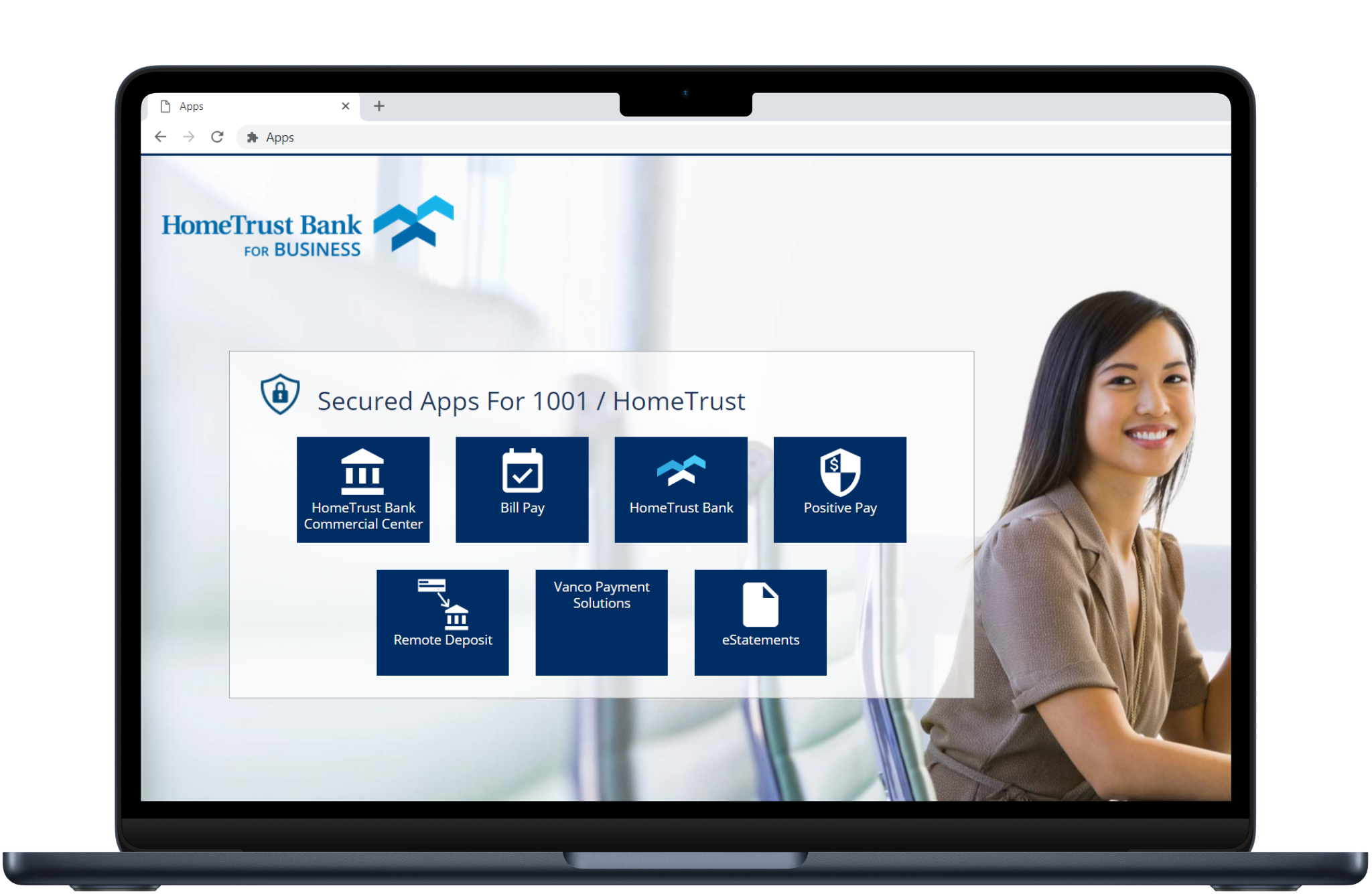 ACH and Wire Transfers
After logging in, click the HomeTrust Bank Commercial Center icon in the Secured Apps section. Then click on My Settings > My Profile in the toolbar.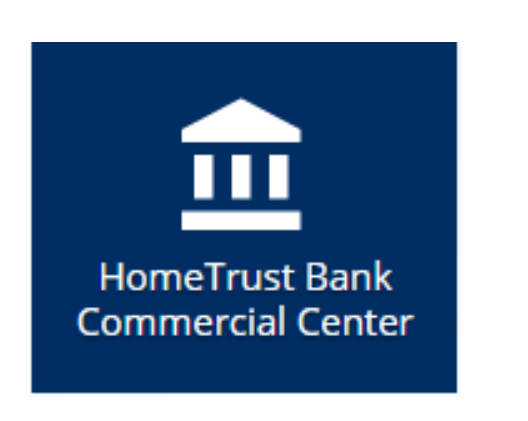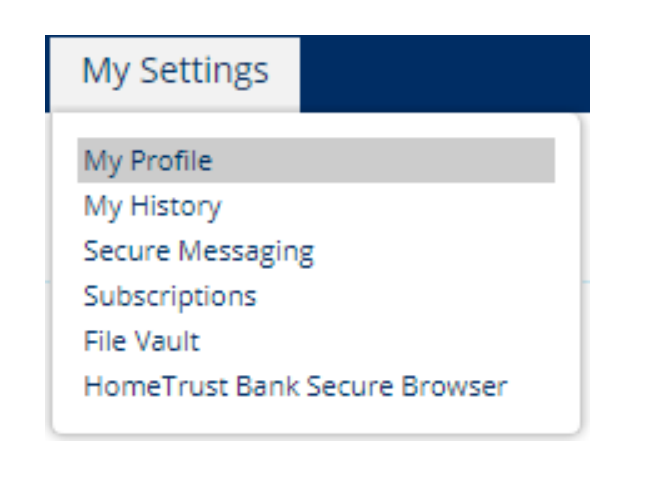 ACH and Wire Transfers
Click on Credentials in the left menu-bar.





Reverification Out-of-Band
Create and confirm a "Reverification Out-of-Band" PIN; this will be used during ACH or Wire transaction submission to confirm your identity and protect against fraudulent transactions.
Note: It is not necessary to update or change your password.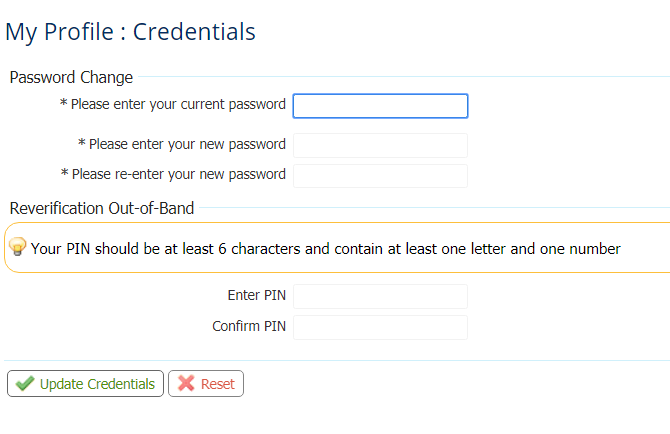 Reverification Out-of-Band
This PIN is not linked to the one that you use to log into the Secure Browser; for best security practices, we recommend that the Reverification Out-of-Band PIN be different.

Click "Update Credentials" once
you have entered the PIN.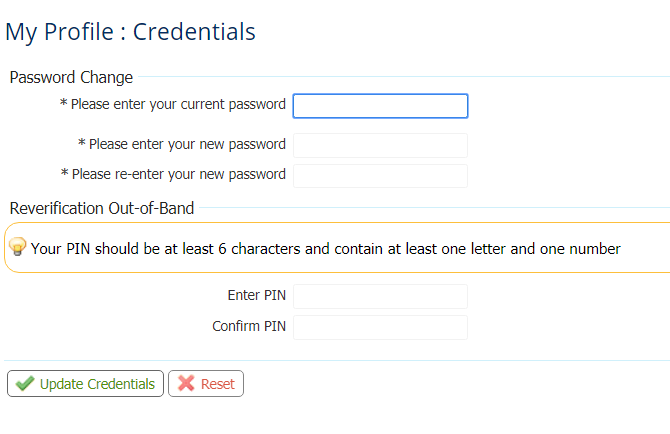 Reverification Out-of-Band
Select "Out-of-band Authentication" and click "Update Credentials" once more to complete Secure Browser and Out-of-Band setup.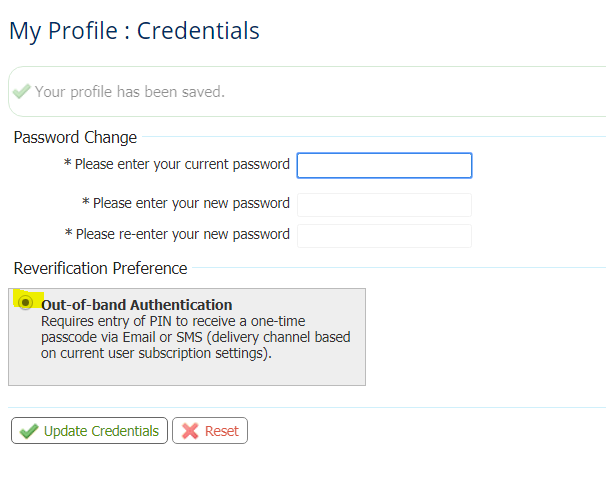 Success!
Your profile is now set up to send ACH and Wire transfers. Want to go back to the beginning? No problem. Click the button below.
Start Over