Welcome to Business Center!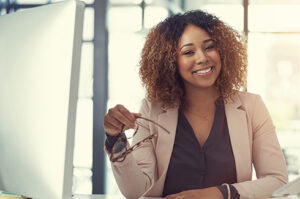 Quantum National Bank business customers who do not use Treasury Management services will be upgraded to a new and enhanced business online banking platform, Business Center. Customers who use Treasury Management services such as ACH, Wire, Remote Deposit Capture, or Positive Pay will be upgraded to Commercial Center.
This provides several improvements, including:
Enhanced security features to better protect you and your information
A modern, user-friendly design on our website and mobile applications
More capabilities to manage your own profile and settings
If you are the company administrator, you will now be able to create, modify, and delete your employees' profiles and their permissions without a need to contact us
We know you may have questions, so we've included our Frequently Asked Questions below as well as video demonstrations of how to use Business Center. Our goal is to make this conversion as seamless as possible for you.
First-Time Log In
You are now able to log in to Business Center for first time. To help with that login, we've created a step-by-step guide to help you. Check it out here.
Business Center FAQ's
Will my user name change?
Most user names will not change. However, if your User Name in Quantum's Online Banking has a special character (something other than a letter or number), please watch your email for instructions on how to log into Business Center. If you have questions, contact the Customer Care Center at 1.800.627.1632, option 6.
Yes – you'll need to use the "Forgot Password" link when logging in for the first time to create a temporary password. Please use our First-Time Login guide for step-by-step instructions on how to create your temporary password and log into Business Center.
Will I need to download a new app?
Yes, you will need to download and install the HomeTrust Bank Business Mobile app available on the Apple App Store and Google Play Store after you have logged in to Business Center. For a step-by-step guide on logging in, click here.
Your Bill Pay profile and billers will carry over into Business Center.
Will I need to re-enroll in eStatements?
The first time that you attempt to access eStatements in Business Center you will need to enroll and verify that you can access PDF documents and accept the terms and conditions. Download our guide by clicking here.
Will my pending or scheduled transfers still process?
All pending one-time internal transfers scheduled in the Quantum Online Banking to process during the week of March 6 – March 10 will occur as scheduled. Recurring internal transfers will need to be recreated in Business Center.
Will I need to reconnect my QuickBooks?
Yes, you will need to enter your new online banking credentials to reconnect your Web Connect QuickBooks profile. Direct Connect will not be available at this time.
Will my Merchant Services change?
No- you can continue using your Merchant Service provider. However, we are happy to introduce you to our HomeTrust Bank provider. Please email [email protected] and a Merchant Service representative will be in contact with you!
Where can I find the Terms and Conditions for Business Center?
You may download a PDF copy of the Business Center Terms and Conditions here.
Video Tutorials
To prepare you for the switch to Business Center, watch the following overview videos and tutorial.
Business Center Overview
Business Center Administration
---
Our Customer Care Center is ready to assist you with any questions you have about the conversion to Business Center. They can be reached by phone at 800.627.1632, option 6, Monday – Friday 8:00 a.m. to 7:00 p.m. or Saturday from 9:00 a.m. to 3:00 p.m.
You may also use the form below to contact our Customer Care Center with questions.