No hoops. No surprises. No monthly Fees.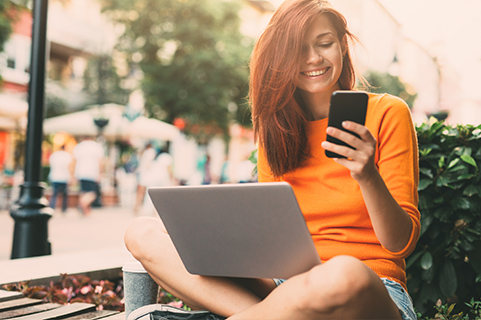 The name of this account says it all: simple! This checking account lets you stick with the basics. Of course full online and mobile banking is part of this account, and there's no monthly service fee. Using our free debit card makes it even more convenient.
Simple Checking comes with free:
Important details
Deposit at least $50 to open
No monthly service charge, but there is a $2 fee for all non-HomeTrust Bank ATM transactions
Account openings are subject to bank approval. For other fees applicable to your account, please view our Fee Schedule. For additional terms and conditions, please view our Deposit Account Agreement and Online Banking Agreement.
Fees may be incurred when using the card at non-HomeTrust Bank ATMs and when transactions result in overdraft activity.
Internet service provider fees may apply.
Third party standard messaging and data rates may apply. Deposits may not be immediately available for withdrawal. 
Advances are subject to the charges specified in the terms  and conditions governing your HELOC.