Wire Transfers
Wire money to anyone from the comfort of your home
Why visit the branch and pay more to send a domestic wire? Send domestic wire transfers1 up to $10,000 without visiting a branch from Personal Online Banking.
Instantly move money
Wire transfers allow you to transfer money to any account in the United States with the funds available the same business day2.  This is the ideal method of sending money to someone who needs it ASAP. Sending domestic wires through Personal Online Banking is secure and convenient. Certain limitations on eligibility apply.
Fees
Your account will be assessed a $15.00 fee per domestic wire, a $10.00 savings over sending a domestic wire from the branch!

Watch our video tutorial here: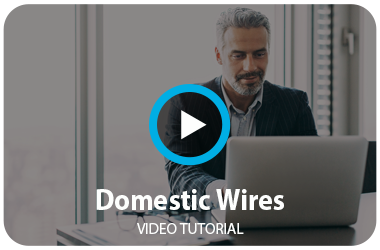 Enter the amount you wish to send.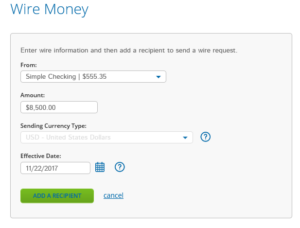 Enter the recipient's information.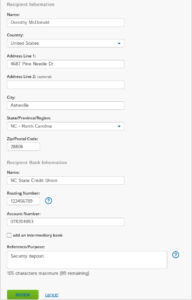 Review the wire instructions for accuracy.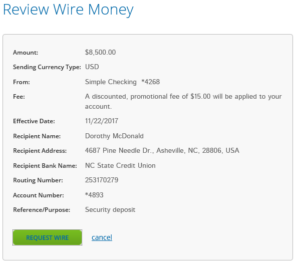 Choose how you want to receive a one-time verification code.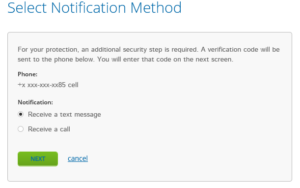 Enter your one-time verification code.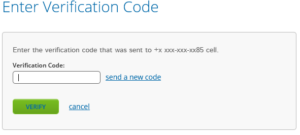 Success!

Incoming Wire Transfer Instructions
We want the service you receive at HomeTrust Bank to exceed your expectations. If you are expecting a domestic wire transfer, the following details will help ensure your money gets to you as quickly as possible. Please provide the sending bank with the following:
Domestic Wire
Send To:
HomeTrust Bank 10 Woodfin Street, Asheville, NC 28802-0010
ABA (Routing Number) 253170279
For Credit To: 
Your name Street Address (Mailing address) City, State, ZIP
Phone Number
Your HomeTrust Bank account number
International Wire
Please use this form to obtain instructions for receiving funds from outside of the USA. Specific information is required for incoming international wires based on the country originating the funds to your HomeTrust account.
After your first 60 days of banking with us, you will be able to send domestic wires from Personal Online Banking subject to account review.
All wires are subject to review and may be placed on hold at the Bank's discretion.