Mobile Banking
Ready when you are
Use our Mobile Banking services anywhere you go for free1. Access your personal checking, savings, and other accounts via our secure access system at your convenience, not just during banking hours.
Check your balance at a glance
Want to take a quick peek at your account balance? Our Instant Balance feature lets you view up to six accounts right from the login screen of our mobile app—no password necessary. Just tap the new Instant Balance button on the login screen to begin the setup process.
Watch our video tutorial here: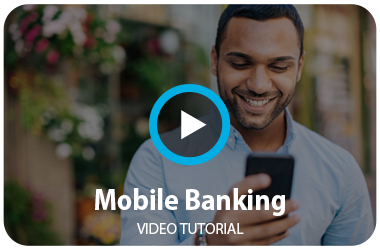 Biometric security
Log in using your face or fingerprint on supported Apple iPhone or Android devices to increase your mobile banking security. Once you have enabled this setting within the HomeTrust Mobile Banking app, you will automatically be prompted for your face or fingerprint upon opening our app.
Control your debit cards
Under the "My Cards" section of the app or "Manage Cards" in online banking, you can now:
Turn cards on and off with the tap of a finger. When your card is off, no purchases or withdrawals can happen except previously scheduled, recurring payments.
Restrict card use based on location, spending limit, merchants, and what type of transaction it is.
Report your card lost or stolen.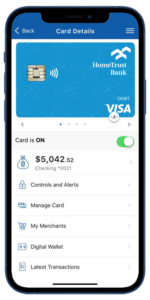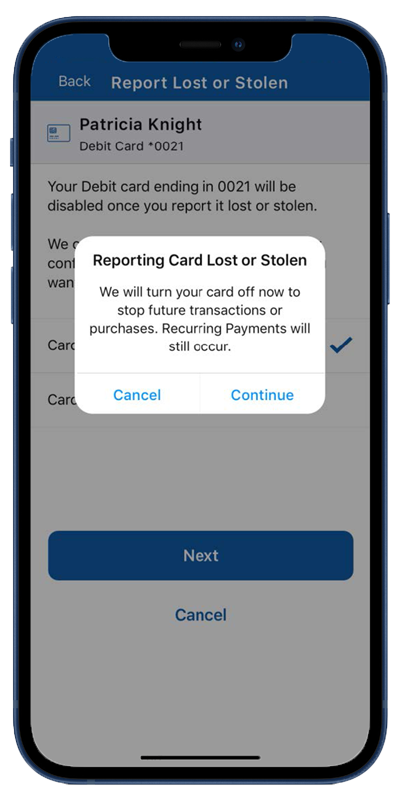 Understand your spending patterns
See where you used your card more clearly with maps and easily recognizable details. Plus you can get insights into your spending patterns over time, and by purchase type.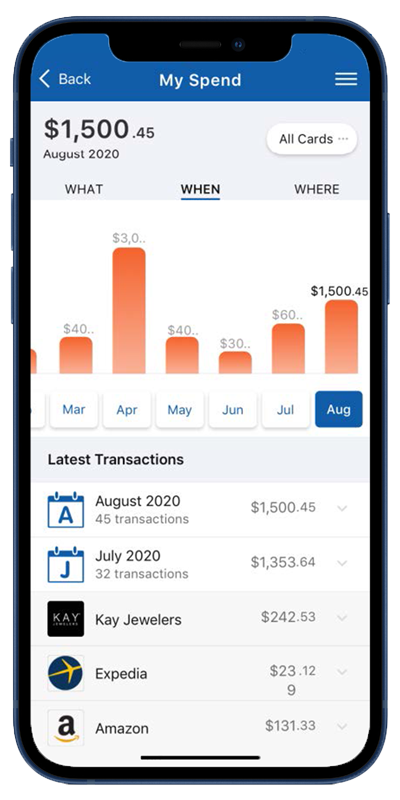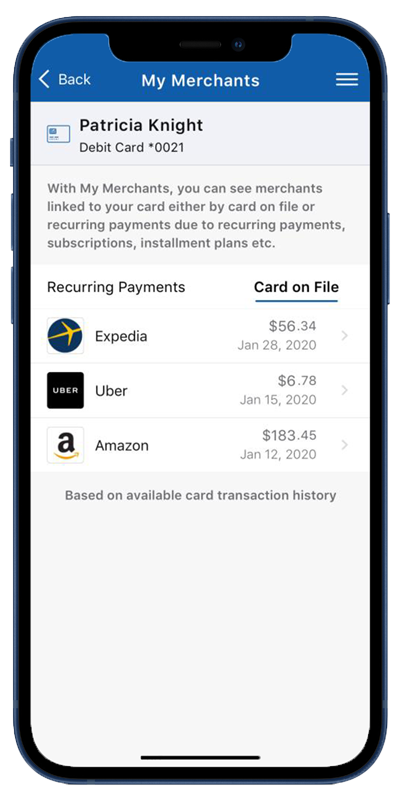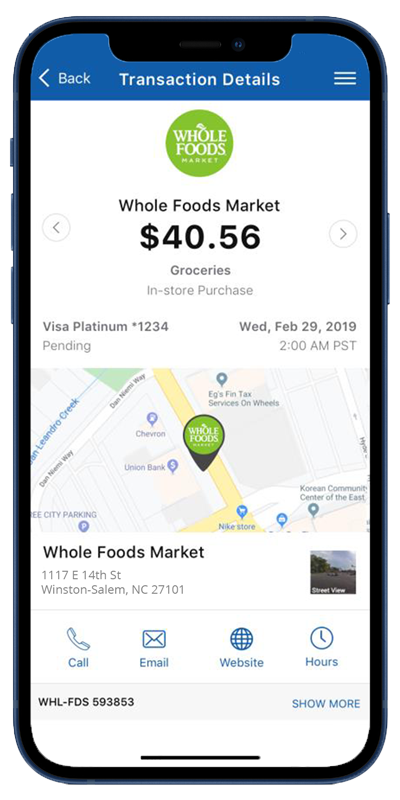 Bank easier with multi-tasking
Navigate between various apps for up to one minute without having to log back in to mobile banking with the multi-tasking feature! Check email, send a message, or use any other function, all while staying securely logged in. This feature is available for iPhone and Android smartphones.
There are three different ways to connect to our Mobile Banking:
Download our Mobile App to your mobile device to make mobile deposits and more.
Bookmark the mobile browser from any mobile device connected to the internet.
Send a text and receive account information via SMS/Text Message.
Let's get started!
Sign up for Online Banking now and download the app from your app store.
When you register for Text Message, you can choose which services and accounts you want to access. During registration, we will send a text message with a unique activation code to verify the phone number. Enter the activation code to successfully register your phone. You will receive text messages to enroll in the applicable Mobile Banking services based on the services you select.
Questions?
Contact our Customer Care Center toll free at 800.627.1632 Monday – Friday from 8:00 a.m. to 7:00 p.m., Saturday 9:00 a.m. to 3:00 p.m.
1. Third party data, messaging and internet service provider fees may apply.
Apple Pay is a registered trademark of Apple Inc. Google Pay is a trademark of Google Inc. Samsung Pay is a registered trademark of Samsung Electronics Co., Ltd.