eStatements
Electronic bank statements, or eStatements, offer you convenient access to your account information 24 hours a day, 7 days a week. Not only is the enrollment process quick and simple, but it's also
FREE! 
Personal Online Banking Customers
Do you already have Online Banking, but you're not yet using eStatements? Enrolling in eStatements within Online Banking is easy!
To enroll today, log in to your Online Banking profile by clicking the green Online Banking button at the top right corner of this page. Once logged in, click "eStatements" at the top of the page and follow the on-screen instructions.

Watch our video tutorial here: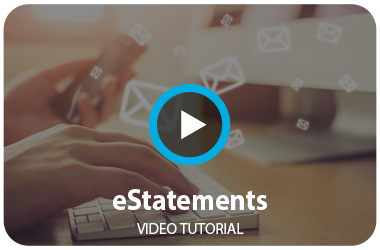 Don't have Online Banking?
Enroll in Online Banking today to get started!
eStatements for Loans
You can receive your HomeTrust Bank loan statements electronically as well. Simply follow the same enrollment steps listed above and you're set!
Why eStatements are Better
When you sign up to receive electronic bank statements instead of paper statements, you will:
Receive e-mail notification when your eStatement is ready to view.
Reduce your risk of mail fraud and identity theft. No more paper statements in your mail box!
Eliminate clutter around the house. Save all your eStatements in one convenient place online.
Print eStatements when you need a paper copy.
Share your eStatements (with your accountant or anyone else you choose).
Reduce paper waste.
If You Have Questions
If you have questions or need support for any of our other Online Banking services, please contact our Customer Care Center. You can also call toll free at 800.627.1632 anytime Monday through Friday, 8:00 a.m. to 7:00 p.m. and Saturday, from 9:00 a.m. until 3:00 p.m.