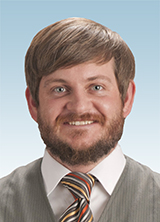 Paul Heathman
Mortgage Loan Officer
NMLS# 1113549
REGION: Henderson County, North Carolina
I've been fortunate to have had many experiences in many roles in my career. I've always pursued roles where I would be able to help people. I genuinely love human beings. I appreciate our uniqueness in our pasts and I'm inspired by the pursuit of a better future. In every new person I meet I aim to form not only a working relationship and friendship but also a partnership to improve our communities and the lives of those in it.
CLIENT FOCUS:
Western North Carolina current and future residents, current and aspiring homeowners.
EXPERIENCE:
Mortgage Loan Officer since 2013.
AFFILIATIONS:
Advisor to Asheville City Council (Affordable Housing Advisory Committee)
Member Asheville Homebuilder's Association (Affiliate member of the year 2015)
Parade of Homes Committee
Asheville Chamber of Commerce
Member Henderson-Transylvania Homebuilders Association
Salvation Army Bell Ringer
Member USRA
ULC Wedding Officiant
WNC Music advocate/promoter