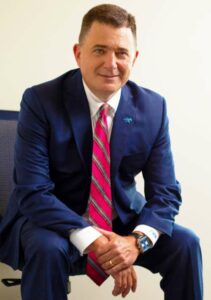 It's been a week of high coverage on the failure of two banks which have some bank customers concerned about the safety of their banks and the financial services industry in general. I wanted to take a moment as the week draws to a close to provide clarity for you amid the confusing and sometimes contradictory messages you may be hearing.
HomeTrust is a community bank focused on the hard-working citizens and businesses in our five-state market area. Each week, the team at HomeTrust Bank focuses on a single Fundamental behavior to perfect. This helps our team collectively focus on taking good care of each other and of our valued customers. Next Monday, we will be concentrating on our 11th Fundamental: "Pay Attention to Details," a fundamental that seems to be lacking at Silicon Valley Bank and Signature Bank. It is HomeTrust's practice of paying attention to the details that has ensured our safety and financial soundness. As a result of our meticulous focus on diverse investments in our strong market areas, we remain highly profitable and well-capitalized.
HomeTrust Bank is an FDIC-insured community bank. Compared to most banks our size, we have a low level of uninsured deposits, and we have an Insured Cash Management Sweep Account that can provide FDIC insurance coverage on amounts over $250,000 for your checking/DDA or money market accounts.
As a community bank, our deposits are deployed through a diverse number of loans across all our communities including small businesses, 1-4 family homes, commercial real estate, equipment finance, home equity loans and thus we are less impacted by any one industry. Additionally, HomeTrust's investment strategy does not include large investments in long-term securities, so we are not exposed to large, undervalued investments caused by the increase in interest rates, which was a major issue with Silicon Valley Bank. Nor do we have any investments in cryptocurrency which was a major source of Signature Bank's failure.
The majority of our investments are short term which do not erode capital. HomeTrust Bank exceeds all regulatory capital requirements. Our Tier I capital to total adjusted assets ratio is currently 11%, over two times more than the 5% regulatory requirement.
In conclusion, the HomeTrust deposit and loan portfolios are well diversified. We are in strong markets, both rural and metropolitan, and we partner with businesses and families that we know and trust. HomeTrust invests in our communities and businesses to assist in consistent growth. We remain committed to maintaining our strong risk management practices to ensure that we remain well-capitalized and the safety of customer deposits and operational stability.
We will continue to "Pay Attention to the Details" next week and always. It's our privilege to serve you and our communities – one that we take seriously each and every day.
We truly are Ready for What's Next.

Hunter Westbrook
President and CEO