We are proud of the remarkable community of diverse individuals that make up HomeTrust Bank.  What makes us a community is not only the way we serve our customers, but also the ways we care for and protect one another.  We care deeply about all the broader communities we serve every day. Our care for each other and our communities led us to safely remain open and continue serving our customers during these challenging times.
We are saddened by the tragic events that exploded a week ago in Minneapolis and are inspired by the peaceful protests that spread across the country and around the world. We have seen terrible images of abuse and a renewed call for unity, understanding, and equal treatment. We are hopeful that we can truly develop a sustainable dialogue and actions that turn us towards legitimate justice and understanding, and change that aspires to achieve equitable treatment for all.
Recent and past tragedies demonstrate the need for all of us to do more to show our solidarity with and support for our Black colleagues and neighbors. As a community, HomeTrust stands against racism and unlawful rioting and we stand with those seeking a more just and equitable world. HomeTrust is committed to creating a community that treats everyone equally and with dignity. We do not tolerate racism, discrimination, or harassment of any kind.
We will continue to find ways to make a personal and meaningful impact in the wake of these devastating events, and we encourage you all to do the same. In the coming months, the Bank will focus on enhancing our diversity and inclusion initiatives, aimed at increasing our awareness, knowledge, and actions to achieve sustained improvement.
The tragic death of George Floyd has awakened us all to take meaningful action to achieve equal treatment and full inclusion for all of our team members, customers, and communities. While we have worked for decades to deliver on our brand promise that "It's Just Better Here," we are redirected by the deeper realization and commitment that –
 It's Not Better Here Unless It's Better Here for All Of Us.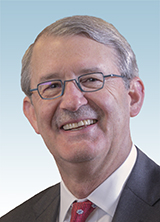 Dana L. Stonestreet
Chairman, President & CEO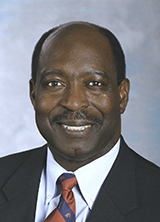 Richard "Stick" Williams
Vice Chairman of the Board of Directors