Forming good money habits start at a young age. That's why parents of 7 year old Talan brought him to HomeTrust Bank in Knoxville, TN.
Branch Manager, Kelly and her team pulled out all the stops for young Talan. They made a fresh batch of popcorn, and prepared a gift bag full of fun items! Customer Service Rep, Ron explained the ins and outs of maintaining a bank account.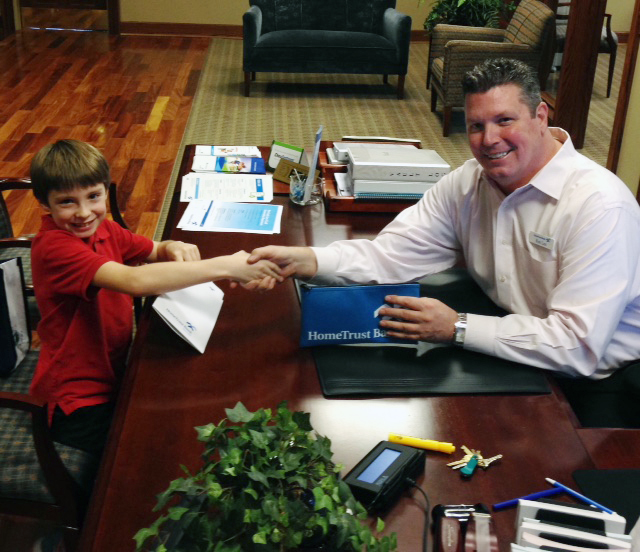 If you would like to set up a more personal plan for your child call or drop by one of our locations to speak to your local branch manager!