HomeTrust Bank is a proud sponsor of the Roanoke Rail Yard Dawgs!
To get ready for the season, this brand new SPHL Hockey team will be throwing a party, and you're invited!
Thursday, August 11
Party starts at 7:00 p.m.
Berglund Center
710 Willamson Road
Roanoke, VA 24030
Not only will players, owners and coaches will be there, but you can get your photo taken with Diesel Dawg too!
Just check out some of our HomeTrust Bank employees when Diesel stopped by our Brambleton branch. He is sure to bring a smile to everyone's face!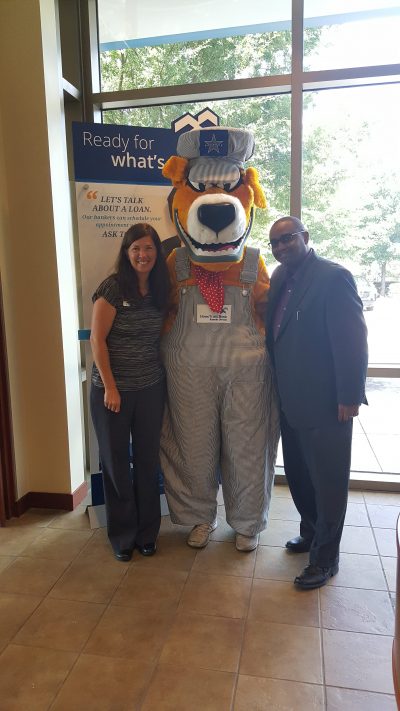 Visit the Rail Yard Dawgs event page for more information.