Roanoke, VA – HomeTrust Bank announced that Kristen Cosby and Faye Crute have joined the bank's Virginia Mortgage Lending Team.  Cosby and Crute report to Amy Lowman, Virginia Mortgage Lending Manager.
"Both Kristen and Faye are talented additions to our mortgage lending team," said Amy Lowman, Virginia Market Mortgage Team Lead.  "Their knowledge of the mortgage industry and area experience will help HomeTrust continue to build long lasting customer relationships throughout our Virginia market."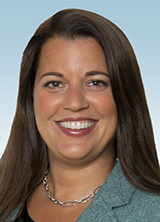 Kristen Cosby received her bachelor's degree from Virginia Tech. With over 10 years of experience in banking, Kristen has participated in all aspects of financial services from consumer banking and lending to wealth management. Her enthusiasm for residential real estate began at a young age while watching her father build homes.
"Working alongside an inspiring team of dedicated, talented people whose main objective is to deliver success for our customers is very rewarding," said Kristen.
Kristen is also dedicated to the community and is involved with Junior Achievement, the Square Society and volunteers with many other local events through the Junior League of the Roanoke Valley.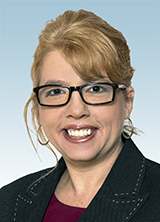 Faye Crute attended Virginia Western where she majored in Business and Marketing. Faye's industry knowledge began 15 years ago as a Real Estate agent. From there she continued her career as a Loan Officer and Consultant in the industry.
"I am excited to join the HomeTrust Bank Team," Faye said. "I am looking forward to offering an extensive line of products to my customers, such as: construction loans, equity lines, first mortgages and to have the resources of a community focused bank to offer many other services to my clients."
Faye is a proud mom of a 16 year daughter and works in the community by assisting the PTA, fostering dogs and teaching Junior Achievement classes.