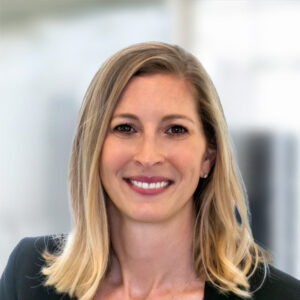 Asheville, NC — The board of directors of HomeTrust Bancshares, Inc. (NASDAQ: HTBI) ("Company"), the holding company of HomeTrust Bank ("Bank" or "HTB"), today announced that Megan Pelletier assumed the position of Executive Vice President and Chief People Officer (CPO) of both the Company and the Bank effective May 2, 2022.
Ms. Pelletier will lead the HTB team responsible for diversity and inclusion initiatives, employee engagement, and the traditional human resource areas including: employee relations, benefits and compensation, talent management, recruiting and training. She will serve as a member of the Executive Operating Committee (OC) and report directly to Hunter Westbrook, President & Chief Executive Officer of HTB.
Pelletier's experience spans almost 20 years of banking and financial industry roles as both a line of business employee and human resources leader, as well as serving in commercial banking positions. During her tenure at SouthState Bank, Pelletier established a history of building strategic, collaborative relationships across the organization. She is skilled at assessing needs and goals of business units and providing solutions through talent acquisition management and process improvement.
"Megan has deep experience within several HR disciplines, but also significant line-side expertise. This experienced coupled with her demonstrated success within community, regional and national institutions uniquely qualify her to lead HTB's employee experience, which I believe is central to HomeTrust's continued growth and success," says C. Hunter Westbrook, President & Chief Executive Officer. "I look forward to collaborating with Megan to develop initiatives and workplace strategies that support our strategic plan and continually improve customer satisfaction through employee engagement. She has the right skill set to lead our efforts to both attract talent to HomeTrust and to strengthen retention through enhanced education and clear career path planning."
Pelletier is a graduate of Guilford College with a Bachelor of Science in Psychology. Prior to joining HTB, she served in several key roles at SouthState Bank in Charlotte, NC, most recently as Senior Vice President, Director of Talent Acquisition. While at SouthState she also held Director of Commercial Operations, and Human Resources Manager, and Human Resources Business Partner. Previously Pelletier was a team member at CommunityOne Bank, SunTrust Bank (now Truist) in Charlotte, NC, and Wellington Management Company in Boston, MA.