Suspected Fraud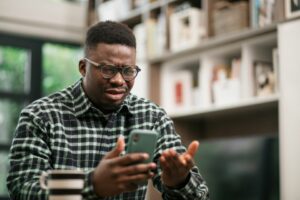 If you suspect fraud on your account, or if you received correspondence from HomeTrust Bank that you feel is fraudulent or unauthorized by you, it is crucial to contact our Customer Care Center at 800.627.1632 to report the suspicious activity. They will guide you through the necessary steps to secure your account and prevent any further unauthorized transactions. Customer Care Center representatives are available:
Monday – Friday 8:00 a.m. to 7:00 p.m.
Saturday 9:00 a.m. to 3:00 p.m.
Other Helpful Steps
Change your passwords for all online accounts and enable two-factor authentication whenever possible.
Keep a close eye on your credit reports and monitor your bank statements regularly for any unusual activity.
Consider using a credit monitoring service to receive alerts and monthly score updates.
Learn more about how to protect yourself and your finances on our Online Security and Financial Tips pages.
By acting swiftly and responsibly, you can minimize the potential damage caused by account fraud and safeguard your financial well-being.