Welcome to Business Center!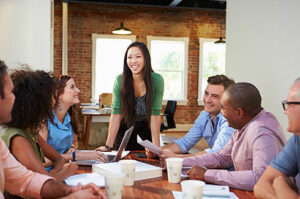 Business Center from HomeTrust Bank offers companies of all sizes a robust set of online banking tools to manage your business today, and grow your business tomorrow.
Enhanced security features to better protect you and your information
A modern, user-friendly design on our website and mobile applications
More capabilities to manage your own profile and settings
If you are the company administrator, you can create, modify, and delete your employees' profiles and their permissions without a need to contact us
Want to see Business Center in in action? Watch the video tutorials below to learn more. Need an online banking platform with more advanced functions and treasury service management? Check out Commercial Center instead.
Video Tutorials
Business Center Overview
Business Center Administration
---
Our Customer Care Center is ready to assist you with any questions you have about the conversion to Business Center. They can be reached by phone at 800.627.1632, option 6, Monday – Friday 8:00 a.m. to 7:00 p.m. or Saturday from 9:00 a.m. to 3:00 p.m.