Justin Perri
Professional Banker in North Carolina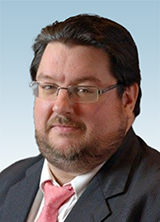 When it comes to professional banking, its critical to have an experienced financial partner to provide solutions for those special needs and situations. Justin has been helping clients navigate difficult financial concepts and decisions for almost 20 years. With a conversational, problem-solving approach, his clients are at the center of everything he does. Justin works to educate his clients on all their financial options, helping each with custom financial solutions and strategies to achieve the freedom and success with the peace of mind they have an advocate and partner working with them.
I'm in the business of not only managing, but building and nurturing relationships. My clients are busy and have diverse needs and sometimes complex financial issues. Some are resolved with a quick phone call, while others require specialized resources. I know how to connect my clients to professionals who bring trusted insight. I find tremendous satisfactions in helping my clients find answers, develop solutions, and overcome challenges so they can lead strong, confident financial lives.
Justin earned his MBA from Phoenix University and holds Series 7 and 66 registrations, in addition to his insurance license.
Connect with Justin
Phone: 336.870.0706